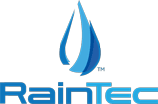 ---
Track SackT - The Ultimate Rut Reducer
. Minimize wheel track ruts with the finest polymer, Soilpam, technology.
. Cut pivot maintenance costs by reducing compaction around wheel tracks.
. Reduce hard clods that form around wheel tracks.
. Eliminate standing water in pivot tracks, lowering disease potential.
. Prevent sprinklers from getting stuck in wheel track ruts.

Track Sack™
NI Part #
Description
10401
Track Sack per pail
10402
Track Sack Tablets per pail