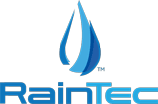 ---
NI Premium Tower Control Boxes
-- Boxes Only
UL Listed

22018

For Valley type as well as many other brands of systems.


NI Tower Control Boxes - Boxes Only
NI Part Number
Description
Intermediate
Stall
Last Tower
22018
22024
22009
Tower Box Only (10-wire)
22018-11
22024-11
22009-11
Tower Box Only, Valley Type (11-wire)
22041
22040
22042
Tower Box Only (10-wire) w/ 1 hp Overload Protection
22046
22045
22047
Tower Box Only (10-wire) w/ 1.5 hp Overload Protection
Includes UL Listed Wired Box Only. Overload protection included when specified. (No cord connectors, linkage, or mounts.) Specify brand of system when ordering.
The NI premium boxes are 10-wire control boxes. They have been installed on many brands of pivot systems including Valley type systems. However, if 11-wire boxes are desired, choose the 11-wire Valley type listings.