---
About Nebraska Irrigation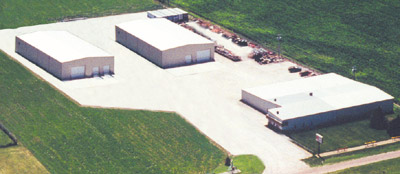 Wide Selection! Great Service! More Solutions!
Nebraska Irrigation specializes in problem-solving modifications and conversions for mobile irrigation systems. Equally important are the dependable, field-proven control systems and innovative products manufactured in our facilities.
Established in 1975, we have the knowledge and experience to fulfill all your irrigations needs. To assure efficiency and high quality, we utilize computer-aided design and manufacturing experts. You can count on our excellent shipping department and internationally trained sales team to provide quick, dependable service.
Backed by a proven track record of over 30 years, we can provide the finest quality products and service to be found anywhere.
When you need replacement parts, look to Nebraska Irrigation. We supply replacement parts for almost every type of mobile irrigation system ever manufactured. Our experience developing rebuild kits for irrigation systems has given us a thorough knowledge of the inner workings of virtually every type of system on the market today.
Along with the most extensive selection of Center Pivots Solutions anywhere, we also manufacture underground pipe fittings and supply all the ancillary items required for irrigation system installations. NI also distributes Berkeley Pumps, AquaMaster Fountains and Aerators, Firestone PondGard Pond Liners, K-Rain Residential and Commercial Sprinklers, and Netafim Drip Systems among others.
Whatever products you purchase from Nebraska Irrigation you can depend on them to deliver the performance and reliability you and your customers can trust.