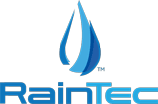 ---
Aeration is a natural, environmentally-safe, and highly effective water quality management tool. It addresses a wide range of water quality problems, including algae build-up, aquatic weeds, bottom sludge, foul odors, insect infestation, and stagnation in lakes and ponds.
NI offers AquaMaster fountains, aeration systems, and related products.
Please contact our sales office for details.