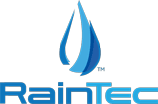 ---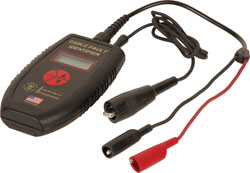 . Test cabling in buildings, outside plant, central office, residences, and cable on reels. Up to 3,200 ft.
. Test shielded and unshielded twisted pair, 75 Ohm or 50 Ohm coax, electrical wire, or any copper wire.
. Find cable length, and distance to fault (opens and shorts).
. Easy to use. Only 3 control keys for scrolling, selecting, and editing variables. . NVP values can be entered, selected from a list of cable types, or can be determined from known cable length.
. 9 different setup screens: Get Length, Set NVP, Select cable type, Find NVP, Warble tone on/off, Power down options, Display feet or meters, Screen contrast, and % of battery remaining.
. Kit includes CFI test set, BNC to alligator clip cord, 9-volt battery, user's manual, and soft carrying case.
• 1 year warranty.

Cable Fault Identifier
NI Part #
Description
51619
Cable Fault Identifier
Cable Fault Identifier Specifications
Category
Description
Min. / Max. Distance
3 feet (1 meter) to 3,200 feet (975 meters)
Typical Accuracy
+/- 1.5% or +/- 3 feet, whichever is greater
Resolution
3 feet (1 meter) @ 61% NVP
Power Supply
9 V Alkaline Battery, 128 hours nominal, 100 hours in continuous test mode
Weight
.38 lbs.
Dimensions
5.5" x 3.25" x 1"
Locating Tone
1 kHz & 1.1 kHz
Operating Temp.
32 - 122