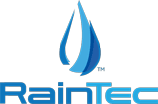 ---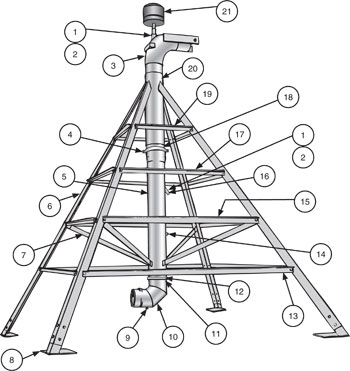 NI manufactures a variety of center pivot points to suit a wide range of applications and to adapt to many systems. All pivot structures are made of galvanized steel.
The pivot point packages listed include: all bolts, legs, braces, J-pipe, triple-lip riser gasket, bottom elbow with drain.
Items not included in the above packages, but sold separately: collector ring, anchors, main control panel, option rings, and pivot flex joints.
Available upon request is a Pivot Pad Dimensions and Guide that includes recommended material list.

Pivot Point Packages
NI Part #
Description
93301
High Profile Pivot Point, 8" (standard height)
93301-LP
Low Profile Pivot Point, 8"
93301-T
Towable Pivot Point, 8" (standard height)
93302
High Profile Pivot Point, 6-5/8" (standard height)
93302-LP
Low Profile Pivot Point, 6-5/8"
93302-T
Towable Pivot Point, 6-5/8" (standard height)
Pivot Point Package Components
Item
NI Part #
Qty
Page Ref.
Description
1
82063
2
127
J-Tube Nut
2
570173
2
127
J-Tube Gasket
3
515200
1
--
Elbow, Top (for Pkg 93301)
515200-658
1
--
Elbow, Top (for Pkg 93302)
4
330113G
2
--
Half-Clamp
5
86089
1
--
Riser
6
74005
4
--
Leg
7
22508
4
--
Brace
8
10611
4
--
Base
9
49002
1
123
Drain
10
51539-H
1
--
Elbow
11
57046
1
148
8" Round Back Gasket
12
33007
1
138
Clamp, Ring Lock
13
22512
4
--
Angle
14
89013
1
100
Plug, 3/4" MNPT
15
22511
4
--
Angle
16
95818
1
--
J-Tube
17
22510
4
--
Angle
18
570140
1
127
Triple-Lip Gasket, 8"
19
22509
4
--
Angle
20
24081
1
--
Bushing
21
898XX
1
50
Collector Ring (not included in pivot point package)
The items listed are included in the Pivot Point Packages 93301 and 93302. Other packages include similar items.
(NOTE: The collector ring is sold separately and not part of the pivot point packages.)