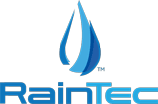 ---
About Nebraska Irrigation -- History

What do airplanes and center pivots have in common? Both are major investments. With such major investments, repair is considered long before replacement.

Furnishing the repair parts for the long term investment of center pivots is the idea that sparked the creation of Nebraska Irrigation, Inc.

As a jet engine mechanic in the U.S. Air Force during the late 1960's Roger Bettenhausen noticed that jets ran well for several years with proper maintainance before wearing out. Roger applied what he learned about the of airplanes to irrigation equipment when he and his wife, Marilyn, founded Nebraska Irrigation in 1975 to supply parts for worn out irrigation equipment.

Nebraska Irrigation was one of the first independent irrigation parts suppliers in the nation. Dealers and service repairmen like the fact that in one stop they can get the necessary parts for a variety of center pivot brands.

Nebraska Irrigation's location in Columbus, Nebraska is also an advantage over other suppliers because the community is located in the middle of Nebraska, which has the most center pivot irrigation systems of any state. There are more than 30,000 center pivot irrigation systems in Nebraska.

Another advantage for the company is that some of the largest irrigation manufacturers are located in Nebraska.

Nebraska Irrigation manufactures a large portion of its supply parts and buys the rest from manufacturers. NI makes drive train components, electrical control systems for mobile equipment, sprinkler distribution systems, custom-built structural steel components and several other parts in its Columbus facility.

| | | |
| --- | --- | --- |
| | | |
| | | |
| | | |