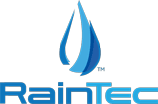 ---
NEMA Type Pump Panels
NI Part #
Description
84039
3, 5, 7.5, & 10 HP, 480V, 3 Phase
84040
15, 20, 25 HP, 480V, 3 Phase
84041
30 HP, 480V, 3 Phase
84042
40, 50 HP, 480V, 3 Phase
84037
60, 75, & 100 HP, 480V, 3 Phase

. Combination starters are available in a complete array of enclosure types. Select the one that exactly fits your needs.
. Choose between fuseable disconnect or motor circuit protectors.
. Precise sizing - a starter rated for virtually any motor horsepower - means you don't have to settle for anything less than a perfect match.
. Complete motor overload protection helps prevent motor burn-out.
. A flange-mounted disconnect mechanism and positive door interlock system add to user safety.
. Ample wiring space makes for ease of rewiring for future add-ons and modifications.



Several brands of pump panels are available with various voltage and horsepower ratings: including full-voltage, part-winding start and circuit breaker panels as well as other types to meet your requirements.
-- Contact our sales office for help in selecting the exact panel for your needs. --