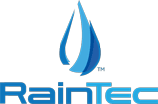 ---
Drop Components -- page 2 -
NI Flex Drops
. Built of heavy-walled polyethylene so they are flexible, yet strong to fight the wind.
. Sunlight-resistant.
. Built from straight stock to avoid curling.
. Color code ring allows easy length identification.
• May be fitted with plastic or plated steel 3/4" NPT fittings.
. Standard configuration is ideal for rotators and spray heads.
. Configuration with 24" premium drop hose extension is ideal for i-wob and spray packages.