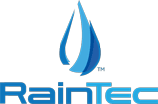 ---
| | |
| --- | --- |
| Senninger Pressure Regulators | |
. Maintain a constant preset outlet pressure while handling inlet pressures up to 150 psi.
. Withstand severe water hammer.
. 100% water tested for accuracy; no adjustments ever needed.
. Strong, durable construction.
. Very low hysteresis and friction losses.
. 3/4" NPT female x 3/4" NPT female thread.
. Two-year warranty on materials, workmanship, and performance.

Pivot Special Regulator (PSR)T
Multi-Range Pressure Regulator
Flow Range: 0.5 to 15 gpm.
Inlet x Outlet: 3/4" Female NPT x 3/4" Female NPT

Pressure-Master Regulators®
PMR® – Low-Flow Models
Flow Range: 0.1 to 8 gpm.
Inlet x Outlet: 3/4" Female NPT x 3/4" Female NPT
PMR® – Medium-Flow Models
Flow Range: 4 to 16 gpm.
Inlet x Outlet: 3/4" Female NPT x 3/4" Female NPT
PMR® – High-Flow Models
Flow Range: 10 to 32 gpm.
Inlet x Outlet: 1 1/4" Female NPT x 1" Female NPT