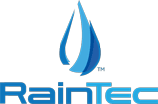 ---
| | |
| --- | --- |
| Additional Senninger Pivot-Master® Products | |

Quad-Spray (LEPA)
| | |
| --- | --- |
| Quad-Spray® | Quad-Spray® in spray irrigate mode. |
Features and Benefits
. Developed specifically for Low Energy Precision Application (LEPA).
• Less energy is needed; operating at very low pressures of 6-10 psi at the nozzle and low water requirements of 95-98% applications efficiency.
. Two bubble modes eliminate misting and reduce soil redistribution.
. Spray irrigate mode to wet entire soil surface when needed.
. Chemigate pads available: Corn with 58° upward throw and Cotton with 15° - 30° multi-level upward throw.
. Standard model includes internal Pressure-Master Regulator.
. Color coded nozzles for easy size identification.

Quad-Spray® (LEPA)
NI Part #
Description
928223
Complete Quad Spray w/ 6 PSI Regulator
928224
Complete Quad Spray w/ 10 PSI Regulator
92821
Complete Quad Spray less PSI Regulator
Quad-Sprays are available in complete packages only. Quad-Sprays typically are mounted on hose drops for direct furrow irrigation.