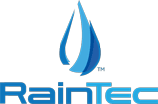 ---
| | |
| --- | --- |
| Low Pressure Drop Systems for Center Pivots | |
Save on pumping costs and keep more water where it's needed with drop tubes made by Nebraska Irrigation, Inc. Placement of sprinklers below the truss avoids evaporation loss, wind drift, and distortion of water pattern. Many low pressure drop configurations are available.
Please ask our sales department for suggestions concerning placement and available options for different soil, crop, and climate conditions.


"X" indicates a variety of part numbers are available.
For additional information on any individual item, click on its description.