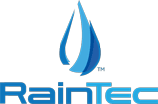 ---
| | |
| --- | --- |
| Nelson 3000 Series Pivot Products | |
Nelson Sprays Selection Chart
Product *
Nozzle Type
Operating Range
Application Rate
Mounting
Relative Throw Distance **
Rotator
R3000

3TN
15-50 psi
(1-3.4 bar)
Low
Up Top or On Drops
50'-70'
(15.2-21.3m)
Spinner
S3000

3TN
10-20 psi
(.7-1.4 bar)
Low-Medium
On Drops
42'-54'(12.8-16.5m)
Spray Head
D3000

3TN
6-40 psi
(.41-2.8 bar)
High
Up Top or On Drops
16'-40'
(4.9-12.2m)
Accelerator
A3000

3TN
10-15 psi
(.7-1 bar)
Medium
On Drops
30'-46'
(9.1-14.6m)
Nutator
N3000
3TN
10-15 psi
(.7-1 bar)
Low-Medium
On Drops*
(flex hose)
44'-52'
(13.4-14.6M)
Trash-Buster
T3000

3TN or 3000 FC
Depends on sprinkler selection
Low-High
Up Top or On Drops
Depends on sprinkler selection
* Careful selection of pressure and sprinkler configuration must be taken into account to optimize droplet size and other performance characteristics.
** Throw Distance varies with pressure, nozzle size, mounting height, and hydraulic conditions.
For your convience when ordering sprinkler packages, use the handy Sprinkler Chart Data Form. >> Click Here to view.