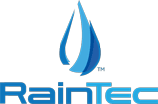 ---
Features and Benefits of LDN – Low-Drift Nozzle
• Extremely efficient water application with minimized losses to wind drift, evaporation, and runoff.
• Unique multiple deflector pad design allows it to produce uniform sized droplets through the wide range of nozzle flows found on center pivots.
• Rugged design for traveling through tall crops.
• Low pressure operation — 6 to 15 psi.
• Chemigation Pads produce an upward spray under the crop canopy, for washing or applying pesticide. Corn chem pad: 58º upward throw; cotton chem pad: 15º - 30º multi-level upward throw.
• Bubbler Pad applies water in a gentle, aerated pattern ideal for direct-to-furrow (LEPA style) irrigation.
• Hose Barb Adapter along with a drag hose allows water application directly into the furrow. The adapter snaps right onto the LDN.
Senninger Complete LDNs®
Includes nozzle; specify desired size

NI Part Number

Description
w/ 3/4" M NPT Base
w/ 3/4" Barb Base
92833
92833-B
LDN Single, Complete
92834
92834-B
LDN Double, Complete
92835
92835-B
LDN Triple, Complete
Bubbler Pad

(Must be used in conjunction with LDN weight.)

LDN Weight
LDN Options
NI Part #
Description
51055
3/4 lb. LDN Weight
51060
1 lb. LDN Weight
11086
LDN w/ Drag Hose Adapter
88089
Bubbler Pad, Beige, nozzles #5-24
88072
Corn Chem Pad, CM1, Red, nozzles #5-9
88078
Corn Chem Pad, CM2, Maroon, nozzles #10-24
880103
Cotton Chem Pad, CT-L, White, nozzles #5-24
LDN Components and Options